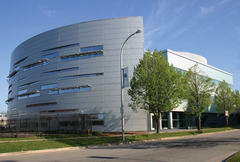 Batteries-company.com great customer service helps provide all of our customers with the information they need quickly and clearly. We strive to have the best customer service possible to help make your experience as fast as possible. We are constantly making improvements to help retain you as a life long customer of batteries-company.com . Please feel free to contact our customer service representatives via sales@batteries-company.com with any questions, concerns or suggestions about our batteries, laptop adapters, battery chargers and service.
www.batteries-company.com is Australia quality Toshiba laptop batteries, Dell laptop batteries, HP laptop batteries, Olympus camera batteries, Canon camcorder batteries, Makita power tools batteries, Dewalt power tools batteries, Canon battery chargers Distributor & Wholesaler. All our batteries, laptop adapters are Australia Stock, Manufacturer Warranty, 100% satisfation guarantee and 100% brand new with 1 year warranty!
Our Advantages:High Quality + Low Price + 100% Guarantee + Fast Shipping
We provide products of great value for our customers and aim to develop a large client base. Please feel free to contact us if you have any question.
Our company is registered as a battery producer with the Environment Agency. Our Batteries Producer Registration Number (BPRN) Producer Number is: BPRN01296.
Battery Site Map
If you want to see all batteries models and part numbers, Please select one category from following to click. All batteries we carry are brand new, full 1 year warranty, Hope you will find what you needs to buy!
How can we sell at such a low price?
We buy in bulk and pass on savings to the customers. We have over 10,000 products of batteries in stock and offer the best service to our customers.
We have a complete engineering facility for battery pack testing. This enables us to provide the most up-to-date battery pack testing for the most advanced portable consumer electronic products. We sell only quality products from quality battery suppliers.