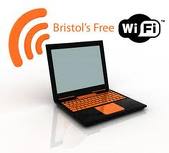 A Duke University student named Justin Manweiler has created a way to extend the battery life of mobile devices by making changes to WiFi technology. He calls it "SleepWell."
The more wireless devices there are in a space, the higher the drain is on each one's mobile phone battery as they access the internet. Downloading a movie in a city uses more battery power than downloading a movie in a rural area over a public WiFi network.
Manweiler's system embraces this — when your WiFi-enabled device is in standby and it detects other WiFi devices that are actively using the network, it puts its connection to sleep. This saves battery life both for your own device and for the one using the connection.
NOKIA BL-5C Mobile Phone Battery
Li-ion, 1000mAh, 3.7V
only AU $9.99 (Including GST)
NOKIA BL-5J Mobile Phone Battery Brand New 1320mAh only AU $16.79 (Including GST)
Dell Latitude D630 Laptop Battery
4400mAh, li-ion
only AU $62.91

As WiFi becomes more and more prevalent in public venues, we're excited that we might not have to be bringing spare batteries and battery chargers everywhere.
Read more
Helpful laptop battery troubleshooting tips
Dell latitude d620 battery buying tips
6 Tips for buying a new laptop battery
Replacement Laptop Battery Value
How To Maximize Laptop Battery Life Of Your Windows Laptop
15 Ultimate Tips to Extend Your Laptop Battery Life
Laptop battery and power adapter issues troubleshooting guide