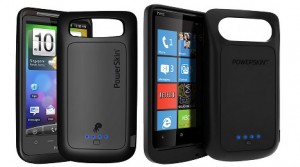 Battery cases are no longer the exclusive domain of iPhones, as Android-based phones ramp up in popularity.
One of the most annoying aspects of travelling is running out of battery on your smartphone just when you really need it — when checking emails just after getting off a long flight, or trying to access maps in a foreign city.
iPhone users have had a good range of options to bump up their battery life, but there haven't been any for people getting inadequate battery life from handsets like the HTC Desire HD, Samsung Galaxy S2, Google Nexus S or BlackBerry.
A new range of smartphone battery skins from XPAL is now addressing that gap in the marketplace.
XPAL says it is tackling the challenge of making battery cases for a broader range of handsets head-on, even though Android/BlackBerry/Windows Phone 7 handsets often have a shelf life of less than six months.
Acer as07b42 battery – Brand New 4400mAh Only AU $65.29
Acer as07b72 battery – Brand New 5200mAh Only AU $70.29
Acer travelmate 4230 series battery – Brand New 4400mAh Only AU $68.16
Currently, XPAL has cases available for:
HTC HD7
HTC HD2
Samsung Galaxy i9000 / i9003
HTC Desire HD
Samsung i9020T
Google Nexus S
BlackBerry 8520
BlackBerry 8530
BlackBerry 9700
BlackBerry 9780
Samsung Galaxy S2 (available end of August)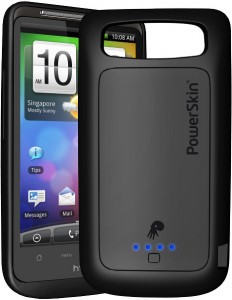 Above: a PowerSkin on an HTC Desire HD.
The PowerSkins all have a capacity of between 1200mAh and 1620mAh, depending on the phone model, which means that they deliver roughly the battery life of the handset's inbuilt battery again.
Because charging the handset's inbuilt battery too often can wear it out prematurely, PowerSkins also come with an on/off switch so you can decide when to start giving your handset additional juice — the best strategy is usually to only do so when the handset's inbuilt laptop battery is about to run out.
See Also
Power for Netbooks and Tablets
R Battery concept resurrects old batteries
10 Battery Usage Tips, Hacks and Tricks
Properly Laptop Battery Care Guide
11 Way to Maximize your Gadget Battery Life
How To Maximize Battery Life Of HTC Thunderbolt
How to Use and Maintenance of Your Laptop Batteries
Battery Breakthrough Promises Lighter Weight, More Power